All staff earning a basic salary of £50,000 or less are being given a £1,000 one-off payment to help with rising bills.
An annual pay review for all employees will also take place from November with the maximum increase of 5% applying to around 75% of PAYE staff.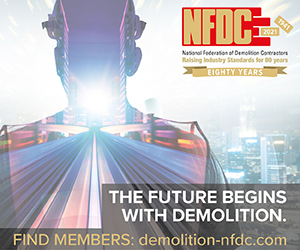 Darren James, Chief Executive Officer at Keltbray said: "As a business we are acutely aware of the impact that the current levels of inflation are having on the cost of living in the UK, and we want to do all we can to support our people in these challenging times.
"This investment is absolutely the right thing to do, and the Board was unanimous in agreeing that we have to prioritise those hardest hit by the current cost of living crisis.
"The health, safety and wellbeing of our people is our primary focus and this is a positive step in ensuring we help those most affected to navigate through these uncertain times."